I don't even know where to start! This place is like no other restaurant I've ever been to, and I've been to A LOT! From the decor, to the cocktails, to the food, to the atmosphere, I genuinely don't think I've ever been anywhere better!
From the moment I walked through the door I was blown away! The decor is insane - I want to actually live there. How many restaurants do you know that have a bathtub full of balls at the front door? Ermmmmm, NONE! Of course I HAD to get in it and get a photo!
I was welcomed with a cocktail called 'Mine Tastes Better Than Yours' which yes, it did taste better than any cocktail I've ever had before! If you like Pornstar Martinis, make SURE you order that!
The food, okay where do I start? I had the pleasure of sharing the private dining room with the amazing restaurant owners Seema & Sandeep, who may I add are THE nicest humans in the world! We had a very big tasting menu ahead of us that consisted of around 7-8 courses! (in my elementtttt)
We started with a few small tasting starters of 'Chicken & Waffles' (lifeee) 'Mini Tacos' (too spicy for me :|) 'Avo On Toast' and 'Duck Croquettes'. My god, I CANNOT COPE with how heavenly the Duck Croquettes were.
'Truffled Baby Chicken' (I had mine de-boned as I can't deal with meat on the bone)
I also had 'Truffle Ravioli' which was, again, a taste bud orgasm in the mouth!
'All The Fun Of The Fair '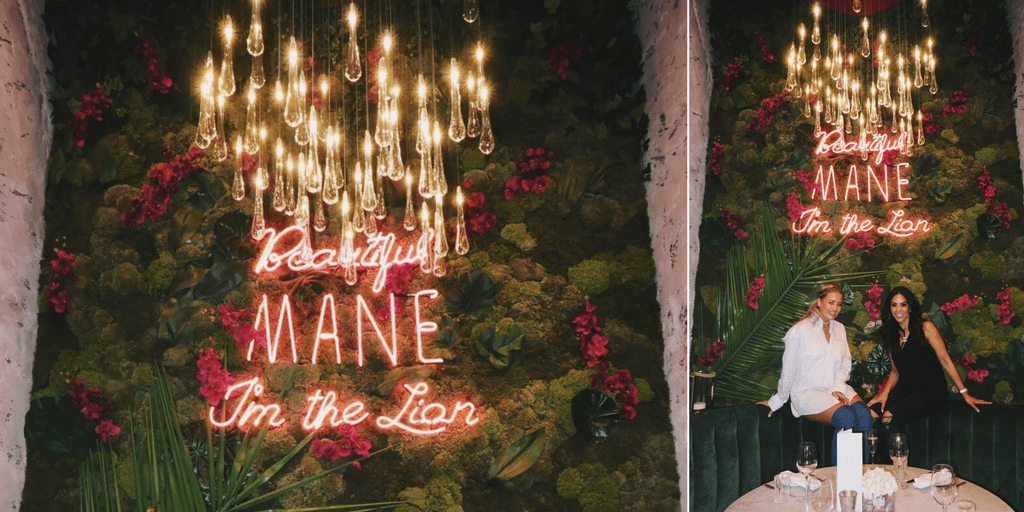 If you are ever in Manchester you HAVE to visit this place, it's insane!
Follow me on Instagram for affordable outfit ideas, BTS on my shoots and much more!